Purpose of Small Claims Court
In Provincial Court, civil claims are dealt with in Small Claims Court. One of the goals of Small Claims Court is to reduce the cost of litigation, and increase access to justice. Small Claims Court uses simple rules and plain language so that people can represent themselves and save money (everyone is welcome, though, to have a lawyer if they choose). The fees for filing a claim are less expensive than Supreme Court, there are mandatory and simple procedures for trying to settle the claim without a trial and, should a trial occur, it will be shorter and simpler.
Types of cases
Small Claims Court's jurisdiction is determined by the Small Claims Act, which means it can only handle the types of cases the statute says it can handle. The government can change the types of cases it deals with by changing the statue. Small Claims Court currently handles most civil claims for a value between $5,001 and $35,000.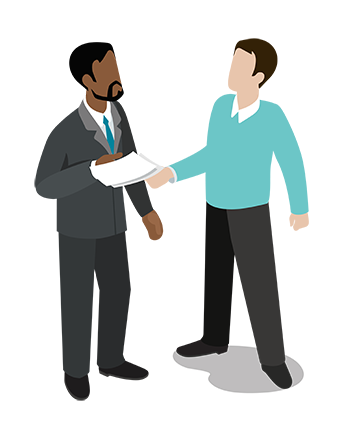 With a few exceptions, the Provincial Court hears most kinds of civil disputes, such as claims for debt or damages, construction disputes, personal injury claims, recovery of personal property or enforcement of agreements or contracts involving personal property or services. It cannot hear claims concerning wills, bankruptcy, slander or lawsuits against the Federal Government. These must be heard in Supreme Court. Claims under $5,000 or concerning motor vehicle accidents and strata issues are usually dealt with in the Civil Resolution Tribunals. Claims over $35,000 are heard in Supreme Court.
Procedures
A large majority of cases settle without a trial, and can be settled at any time during the proceedings.
In almost every case that is disputed , Small Claims Court holds a settlement conference with a judge which is similar to a mediation. If the parties are unable to agree on a resolution, and the case has to go to trial, there may be a pre-trial conference so that everyone is clear in advance about the legal issues and how the trial will proceed. All trials in Provincial Court are heard by a judge alone. There are no juries.
The Robson Square and Richmond courthouses run pilot programs for claims under $10,000. These are called simplified trials and involve 1 hour, streamlined trials, adjudicated by a Judicial Justice who is an experienced lawyer.
Appeals
Orders made by a judge after a trial in Small Claims Court can be appealed to the BC Supreme Court.